If you only use the Callback option with UC San Diego's Duo two-step login, then you need to change your Duo two-step login settings so that you receive a push instead of a call back.
Preparing for the Transition: Add a Push Device for Two-Step Login
All users, and especially those who regularly use Duo phone callbacks, need to prepare for the transition by reading the Knowledge Base Article "Add Another Device for Two-Step Login" (KB0030104) at support.ucsd.edu. Here are the directions from the article for adding a Smartphone: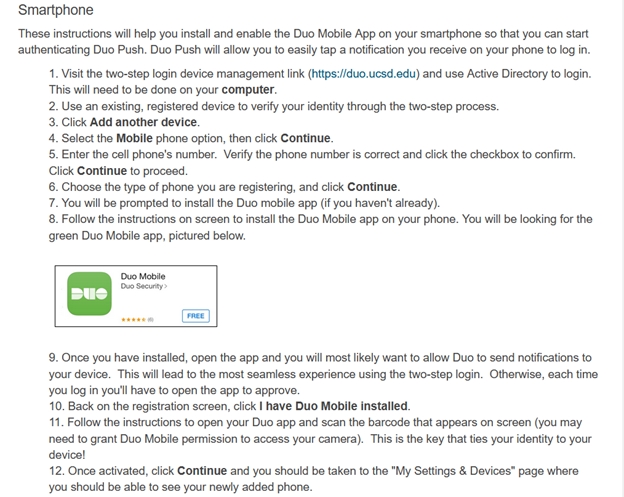 When you click the link, (https://duo.ucsd.edu) you will be prompted to enter your AD login and Password.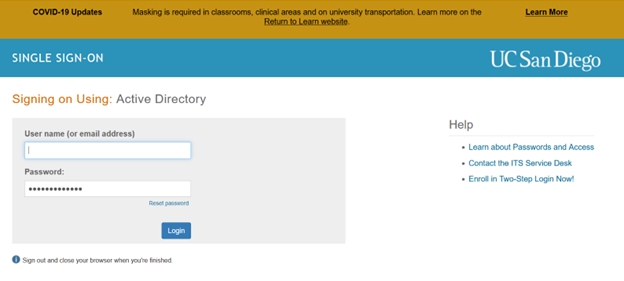 Once you are logged in and have set your smartphone to be your default device, change your notification setting from the callback option to the push option by clicking the "When I log in:" drop-down: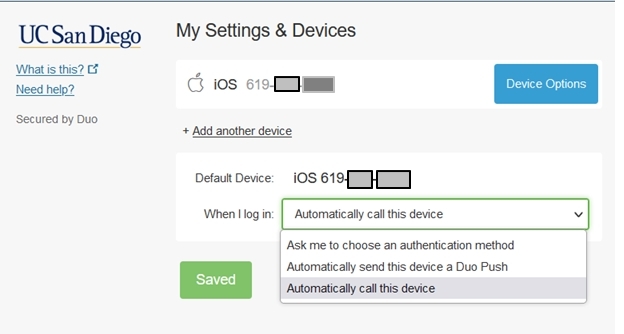 Change the "When I log in:" setting to be "Automatically send this device a Duo Push"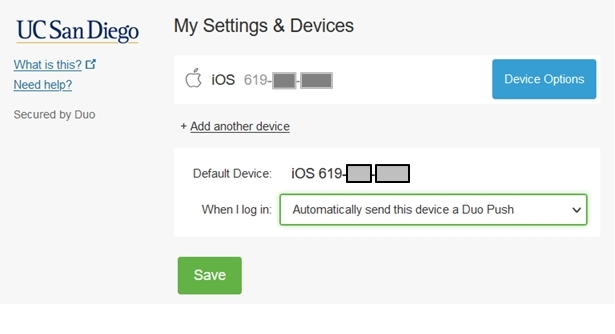 Be careful to click Save to save the update.
Push Notifications as Preferred Authentication Method
Receiving a push notification on a personal or university-issued smartphone or tablet is the simplest and most secure way to use two-step login. October 26, 2022, UC San Diego users with a compatible smartphone registered for Duo, but who have not been receiving Duo push notifications, received an email inviting them to do so. Note: the email will have come from no-reply@duosecurity.com.

Exception Requests for Disability Purposes
Individuals who require the phone callback option when a disability prevents the use of another authentication mechanism are asked to email servicedesk@ucsd.edu. Please do not include any medical or disability-related information in the request.