Your instructor may require you to use the Collaborations tool in Canvas, which requires students to register a Google Drive account in Canvas.
Before you can access an assigned Collaboration, be sure your Google Drive is registered to your Canvas account in the Settings area.
Article Contents
Register your Google Drive in Canvas
1. Click Account > Settings. Scroll down until you see the Google Drive logo.
NOTE: If you are already registered, you will see a status message that includes your Google account on the left side of the screen. (Example below.)

If you don't see a linked account, you will need to use the Google Docs button (lower right) to register.
2. Click the Google Drive button to sign in to your Google account.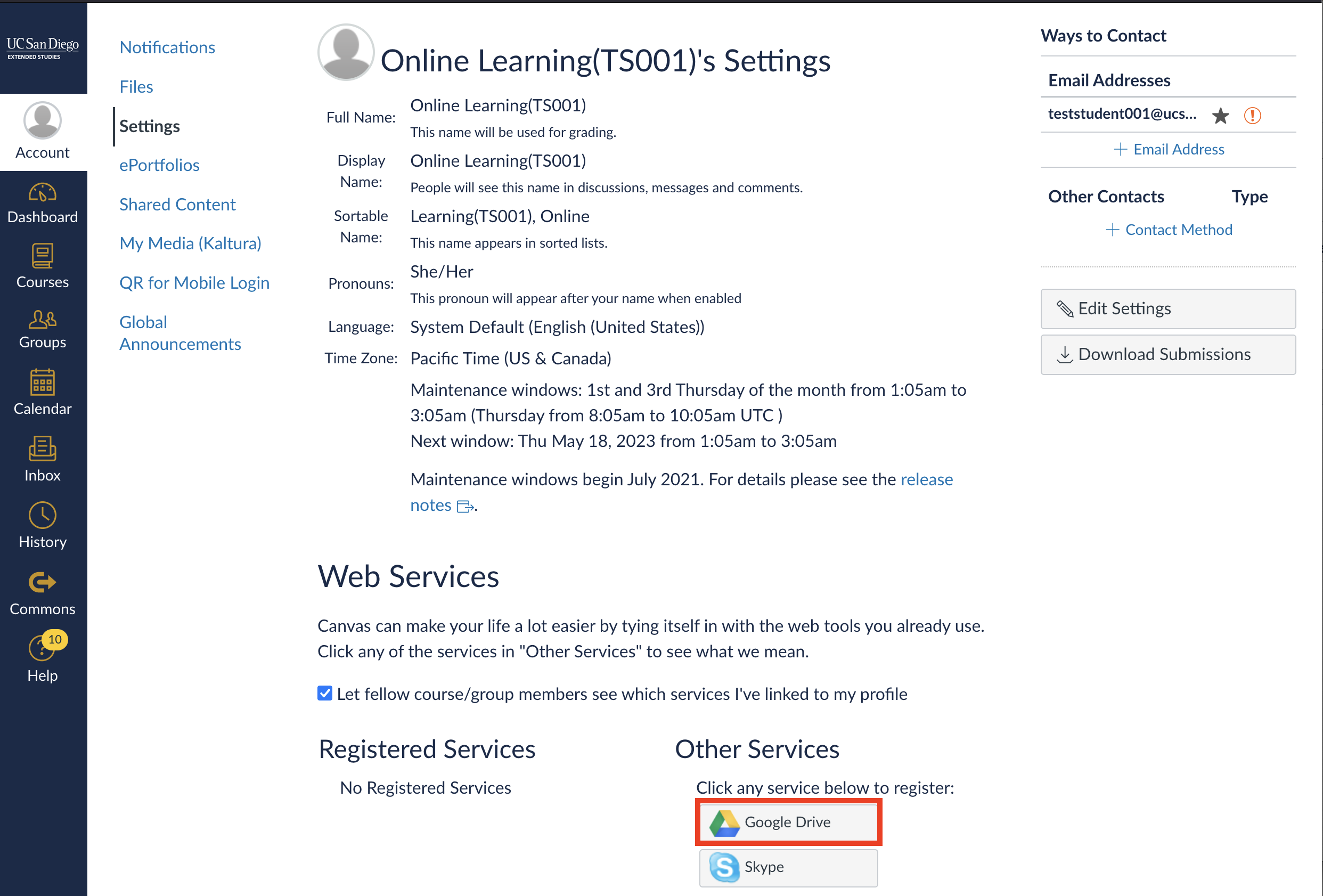 3. Click "Authorize Google Drive Access."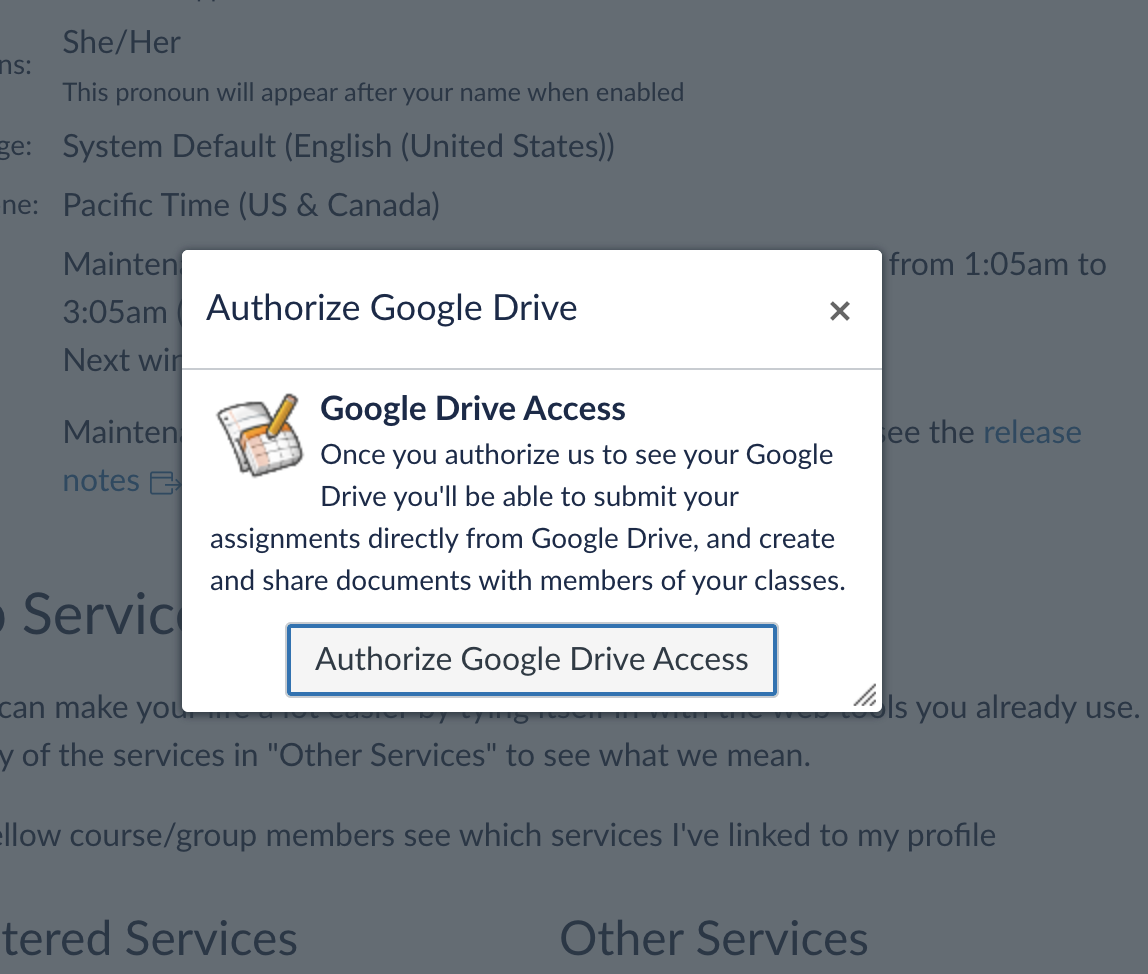 4. Then, enter your user name and then password to finish registering.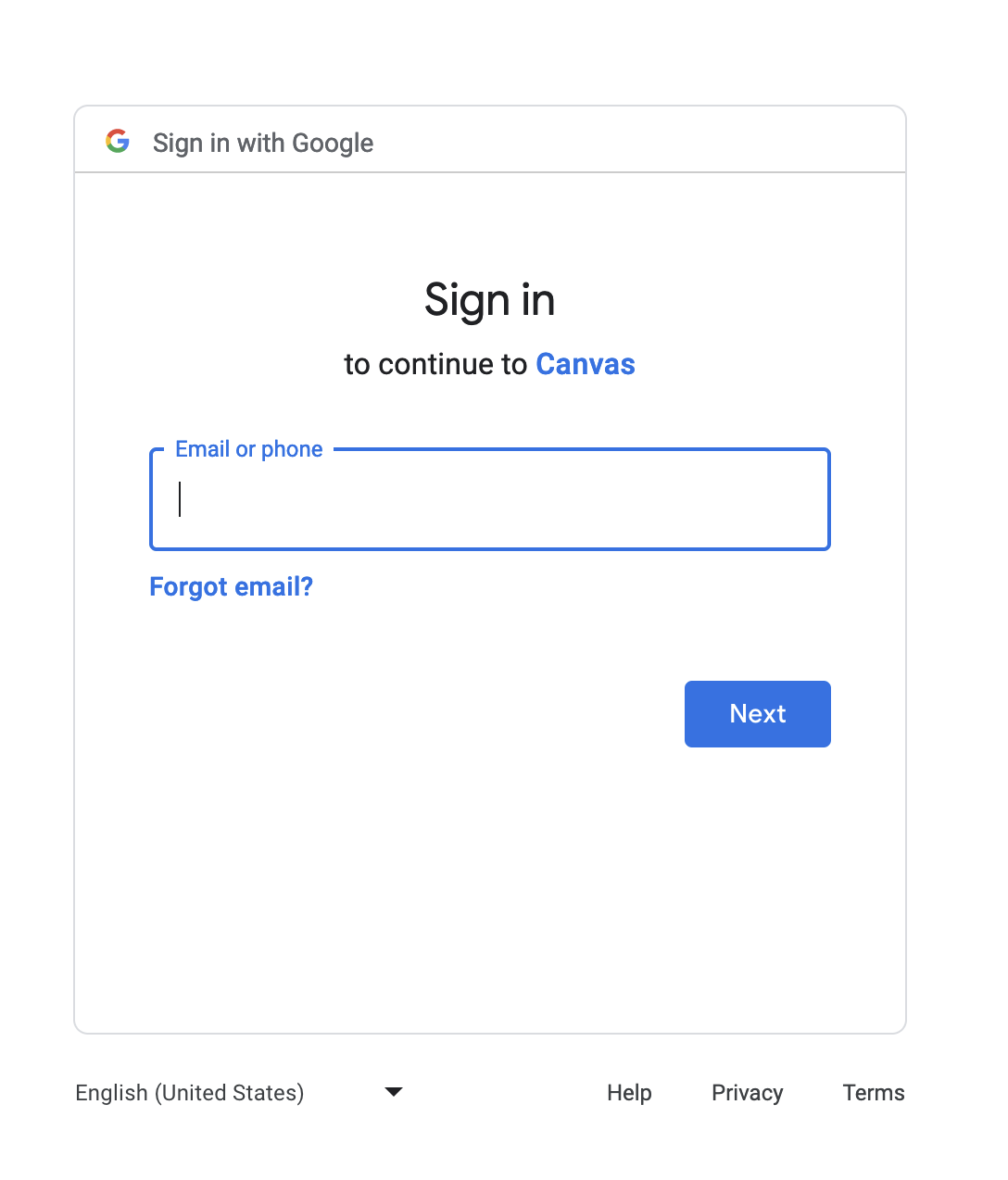 When you are finished, you will see your account under the Registered Services area in your settings page.

Access a Collaboration in Canvas
1. To access Collaborations you have been assigned to, click Courses > Collaborations in the left-side navigation links for your course.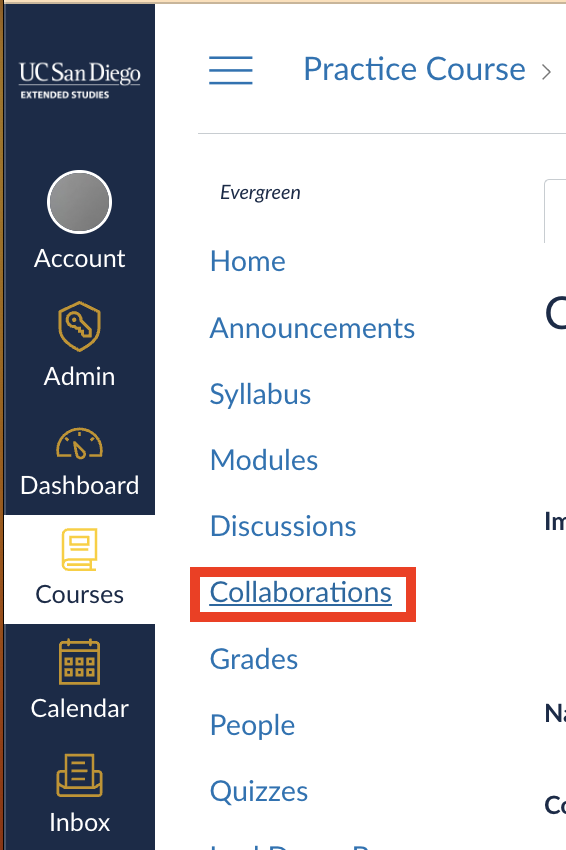 2. Then, click on the title of the available Collaboration(s) you have been assigned to.

3. Follow any instructor directions either in Canvas, the syllabus, or on the shared document to complete your collaborative task. If you are unsure about why you have been assigned to a Collaboration, reach out to your instructor.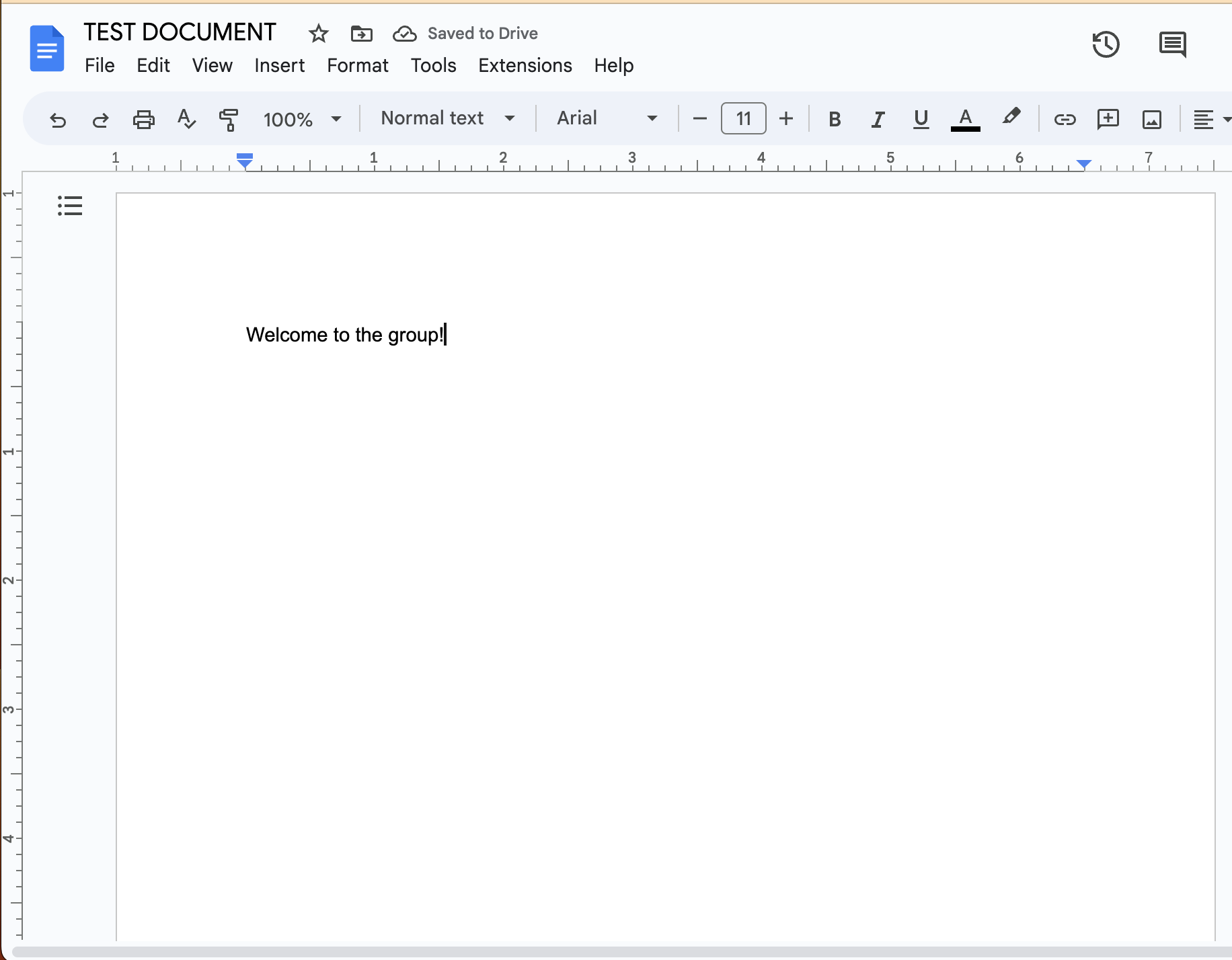 Additional Help: