You may wish to embed a document like a PDF or DOCX file on a page in your Canvas course.
In this article, you will learn how to embed an existing document file in a page in Canvas. You will also learn how to modify the appearance of your document on the page.
Article Contents
How to embed a document on a page
1. Click on the link for the page you wish to edit, and then press the Edit button.

2. In the rich text editor toolbar, you will see a document icon. Click the document icon.

Note: You may need to press the three dots on the toolbar to reveal the document and other embed buttons.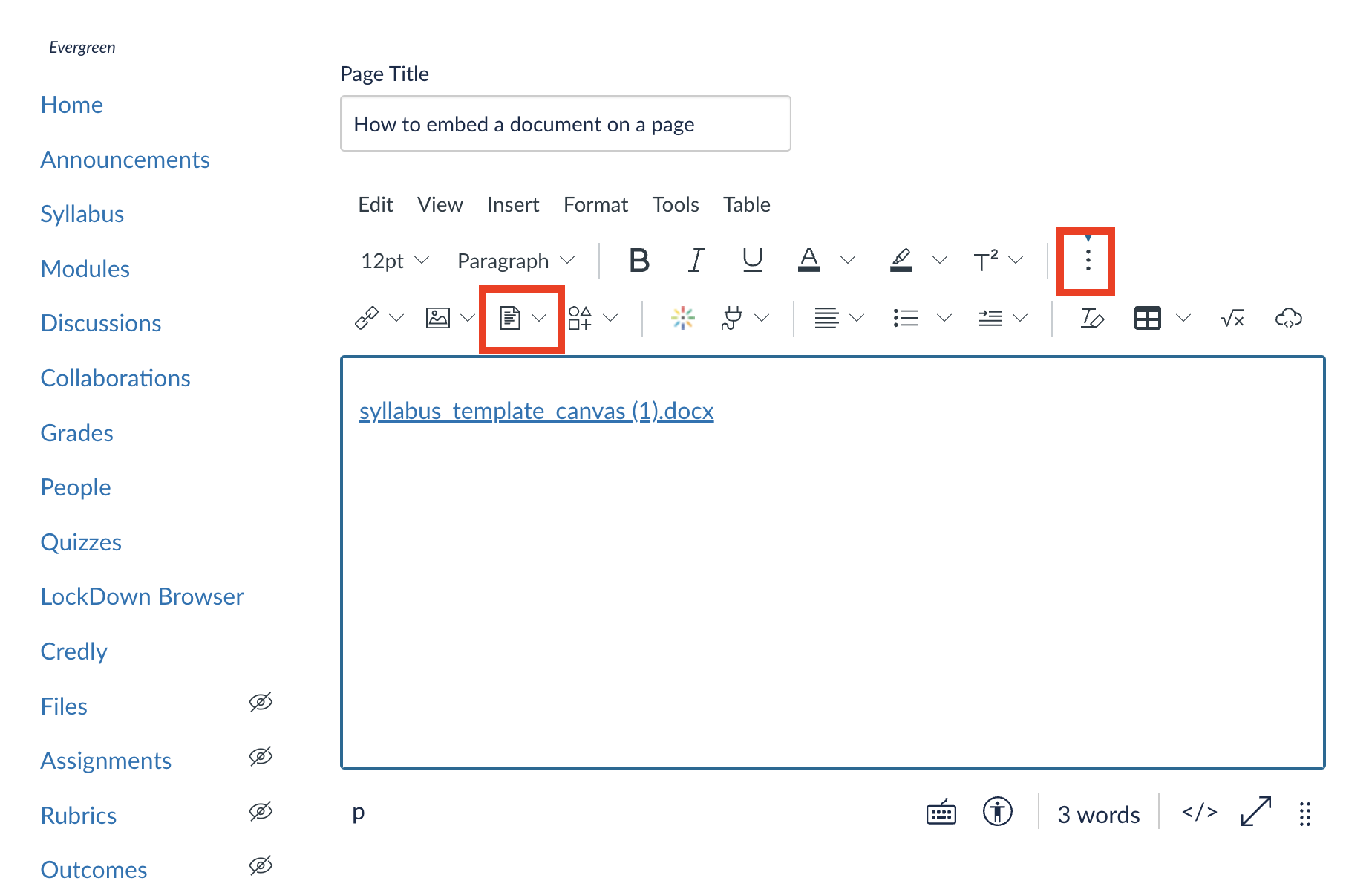 3. Click the picture of the rocket to select a file from your computer to upload and embed. Click Submit once you have selected the file.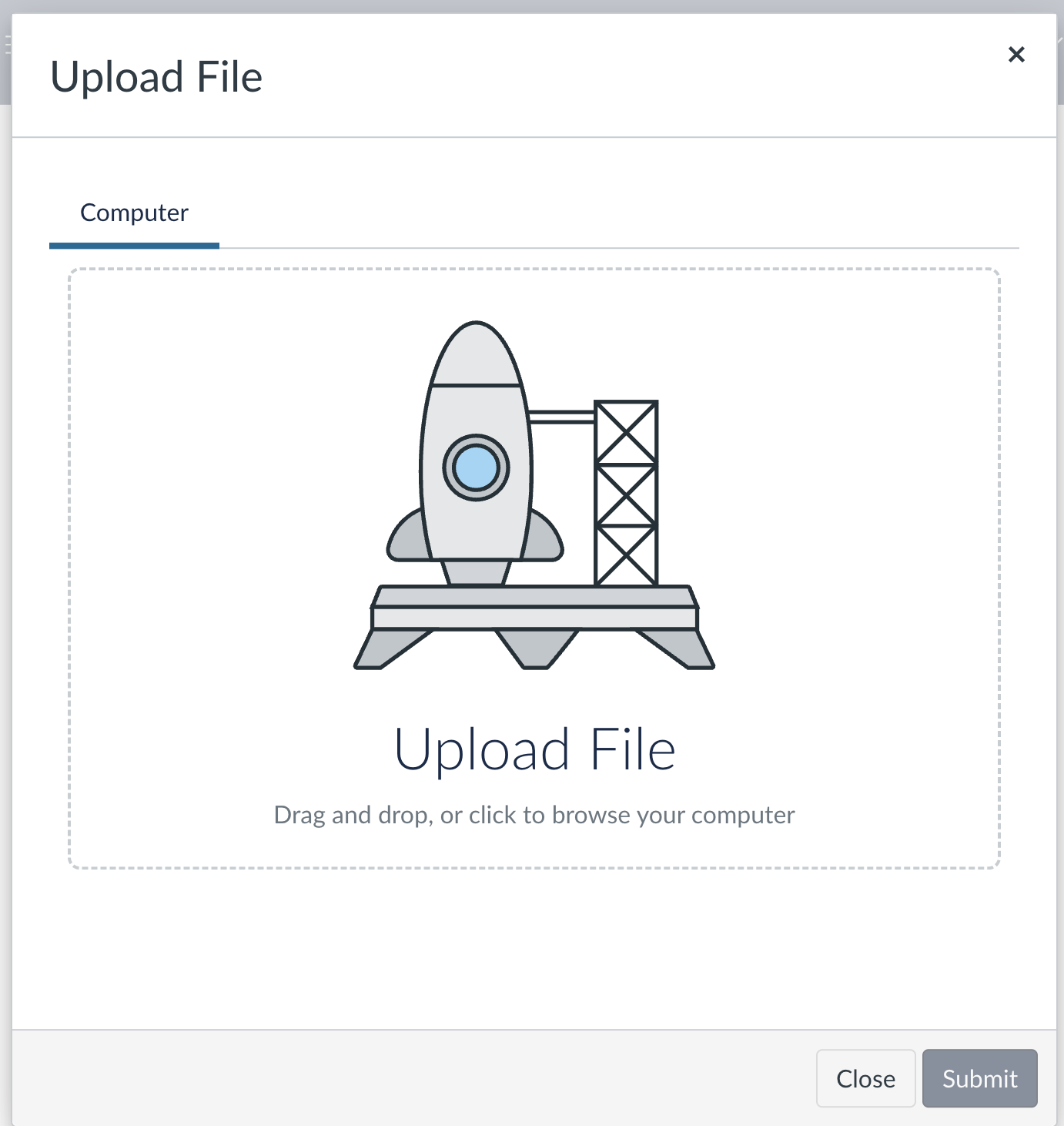 4. Once you have embedded the document, you can click on the document link to open the Link Options and modify the document display settings.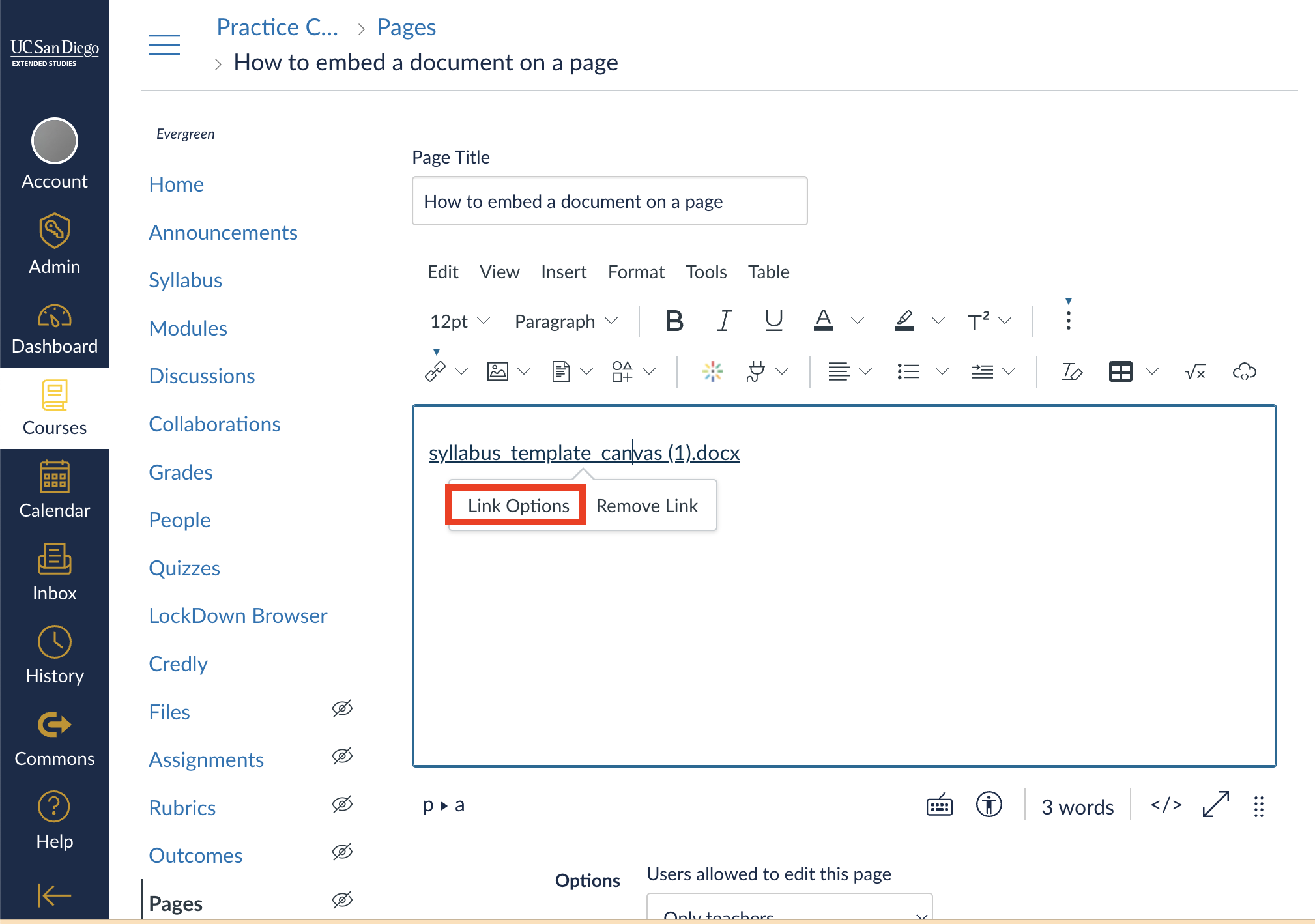 Document Display Settings (Link Options)
There are three settings for your embedded documents: No preview, Preview in overlay, and Preview inline (explained below).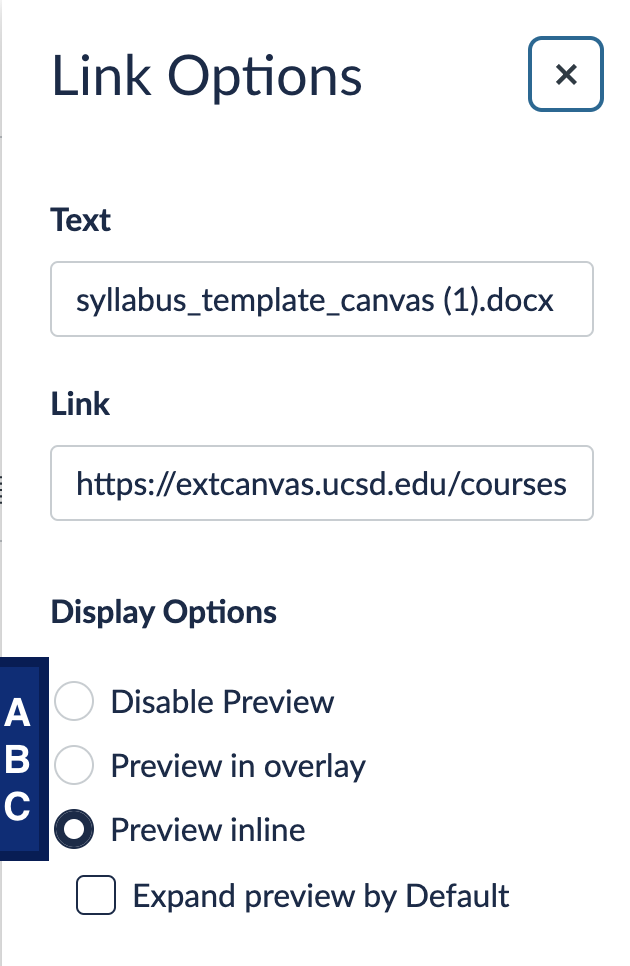 A. No preview - Makes a link to download the file.
B. Preview In overlay - The link will display the document in an overlay viewer.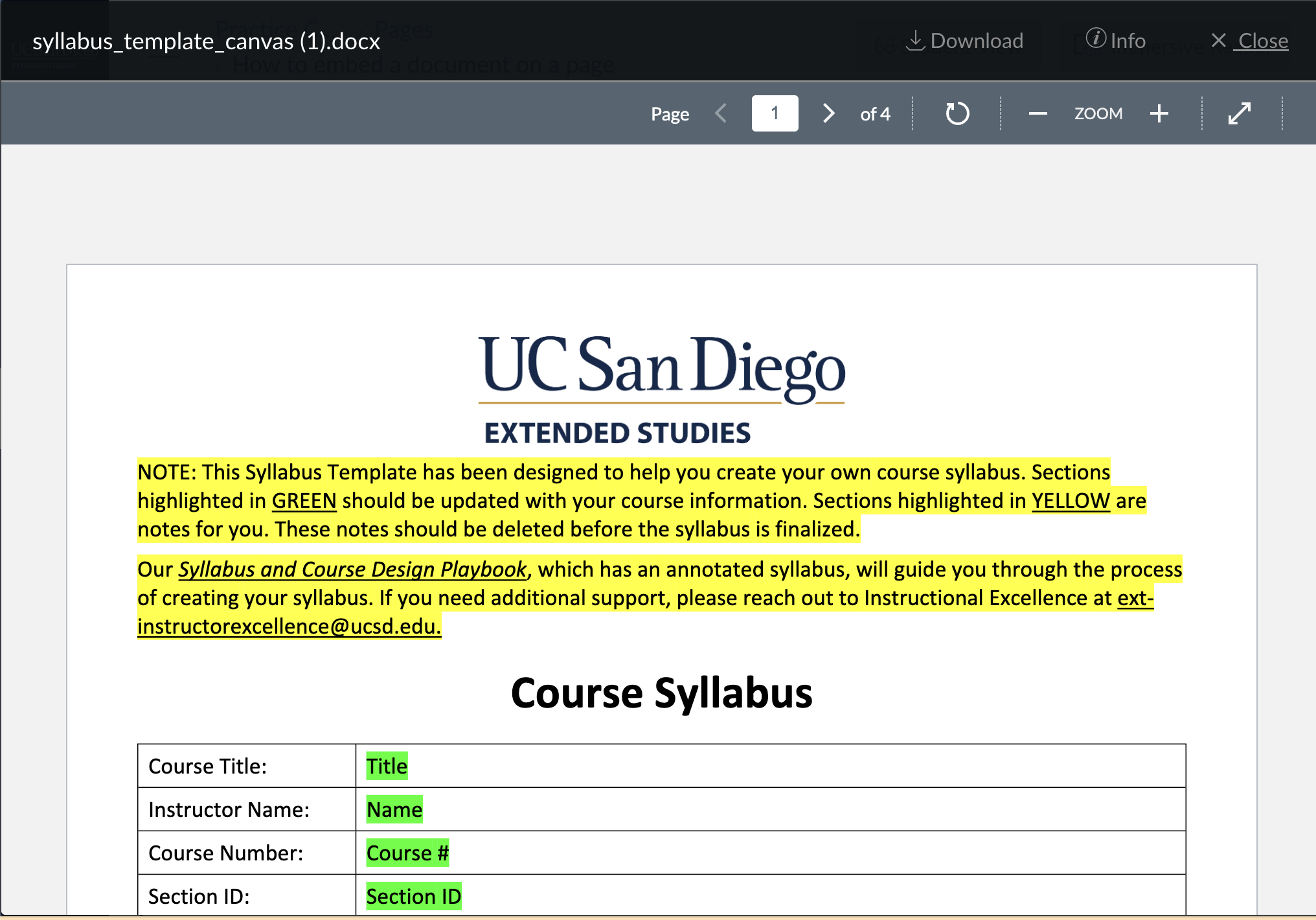 C. Preview inline - The link can be clicked to display the document on the same page it is embedded in. The link also has download icon.
Click Expand preview by Default so that the document appears on the page automatically.