All users can access their My Media (Kaltura) area through the Canvas Global menu bar.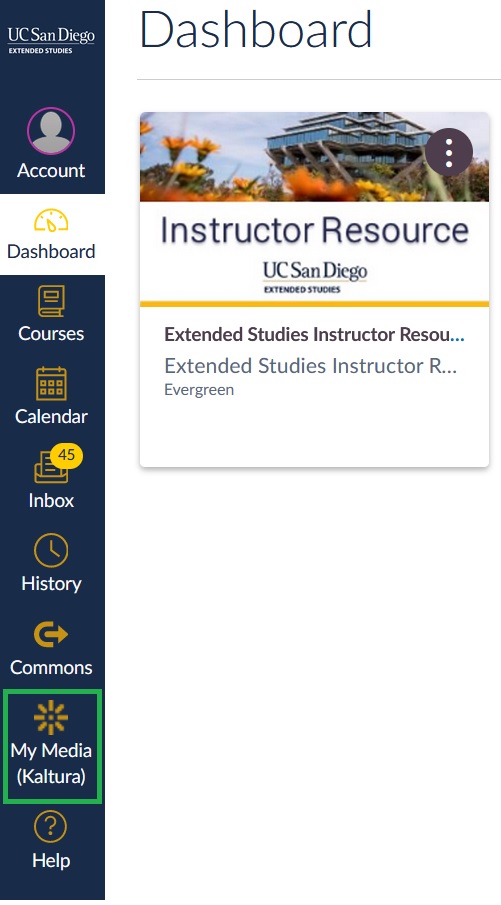 The My Media (Kaltura) area takes users to their own personal collection of media items that they have recorded or uploaded over time. When a user accesses My Media (Kaltura) they have have the option to create new media, upload an existing media file (mp4, mov), edit media and manage media settings.
Beginning Fa23 the My Media (Kaltura) link will not be displayed within course menus. Users may access My Media (Kaltura) anytime by clicking on the Kaltura firework icon located on the Canvas global menu.
Additionally, My Media recordings are available to embed in a course anywhere the Canvas Rich Content Editor is present (pages, discussions, assignments, etc): Using Kaltura to embed video or audio anywhere in Canvas.
What is the difference between My Media and Media Gallery?