A grading scheme is a pre-defined set of criteria used to convert percentage grades into letter grades.
UC San Diego Extended Studies has a default grading scheme which is applied to every Canvas course. However, academic departments may customize the scheme to fit their program's requirements.
This article will show you how to choose either the default DES grading scheme or the modified scheme for your course.
Contents
How to choose your Grading Scheme
Standard and Modified Grading Schemes
UC San Diego Extended Studies provides its instructors with a syllabus template that contains the standard grading scheme. This grading scheme is also the default scheme for Extended Studies courses in Canvas. Some departments have adopted a modified grading scheme.
The only difference between these two schemes is the percentage range for the grade of A+. Whereas the standard scheme reserves the grade of A+ for a final percentage of 100%, the modified scheme enlarges the range to 97 to 100% for an A+.
IMPORTANT NOTES
Your Canvas grading scheme should match the scheme shown on your course syllabus.
If you are unsure about the grading scheme you should use for your course, please reach out to your program manager.
UC San Diego Extended Studies: Standard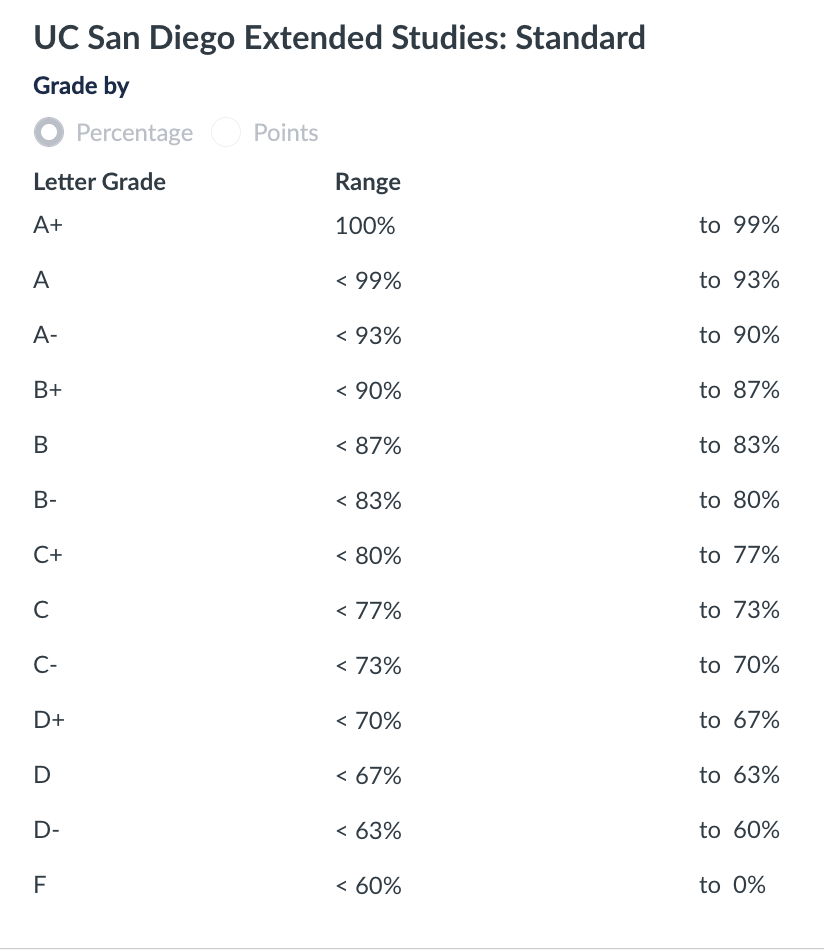 UC San Diego Extended Studies: Modified Scheme (A+ 97-100%)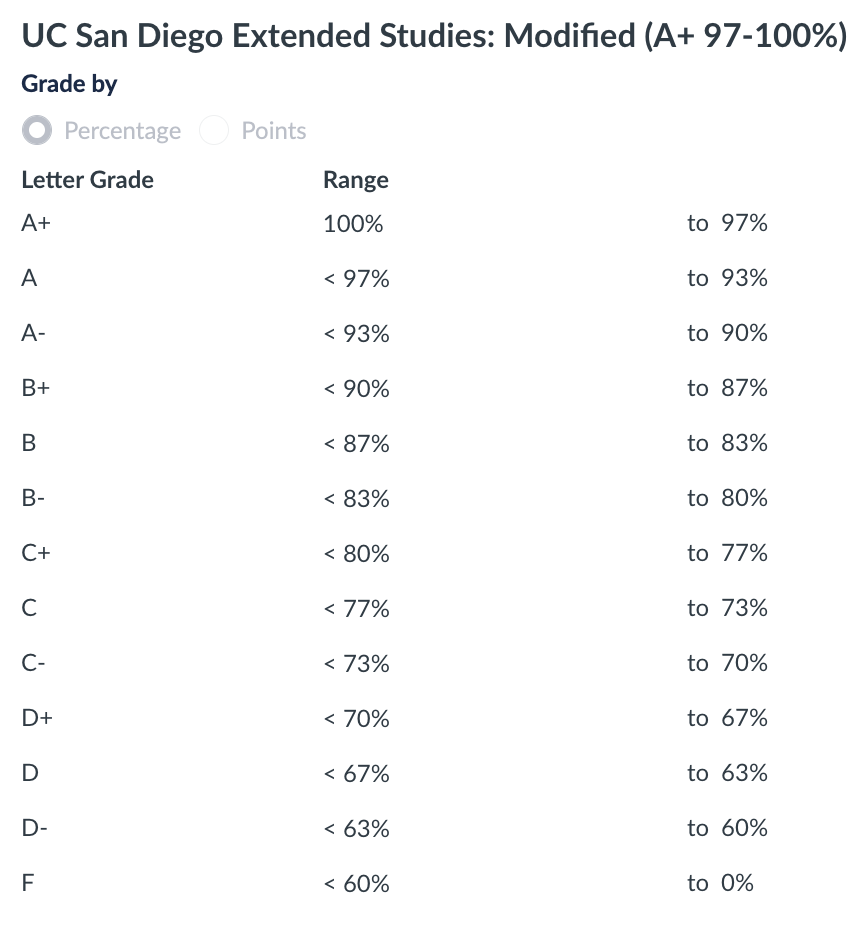 For more information about the UC San Diego Extended Studies grading scale and unit value, visit the official website: UC San Diego Extended Studies - Academic Information
How to choose your grading scheme
1. Click Settings in your course navigation links.
2. Scroll down to the Grading Scheme area and use the dropdown menu to choose the appropriate scheme for your course and program.
Note: Be sure the box Enable course grading scheme is checked.

3. Click Update Course Details at the bottom of the page when you are finished making changes to your Settings.

4. To add or modify your own scheme, read How do I add a grading scheme?
Check with your program manager before changing your syllabus.