Once you've recorded your media or uploaded a copy of your media to Kaltura, you now have the ability to download that media.
Table of Content:
Download Kaltura Screen Recording
Navigate to your My Media area in Canvas. Click on Account within the navigation menu, then My Media (Kaltura).

Under My Media, click on Edit (pencil icon) for the media you want to download.

Click Downloads.

In the Downloads tab, check the box next to Source.

Click Save, then click Go To Media.

You will now see a Download option appear under Details on the media item's main page. Click Download to access the downloadable version.

If you only see the Details tab, expand the menu by clicking on the chevron and click on Download.

Download Kaltura Web Cam Recording:
1. Navigate to My Media (Kaltura) in the Canvas. Click on Account from the navigation menu and you'll see the page to for My Media (Kaltura)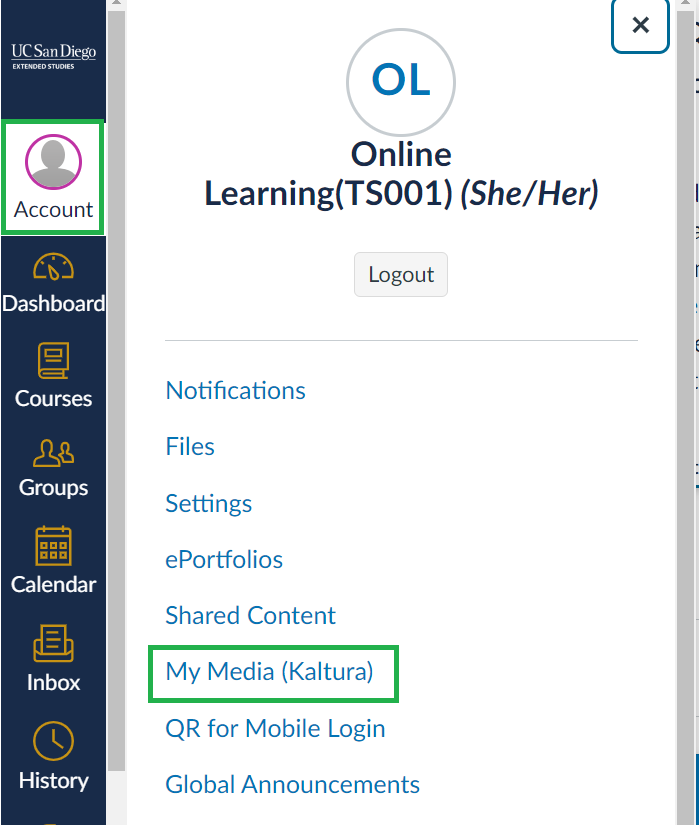 2. Go to the Kaltura video that you want to get the Web Cam Recording from. Click edit(pencil) icon.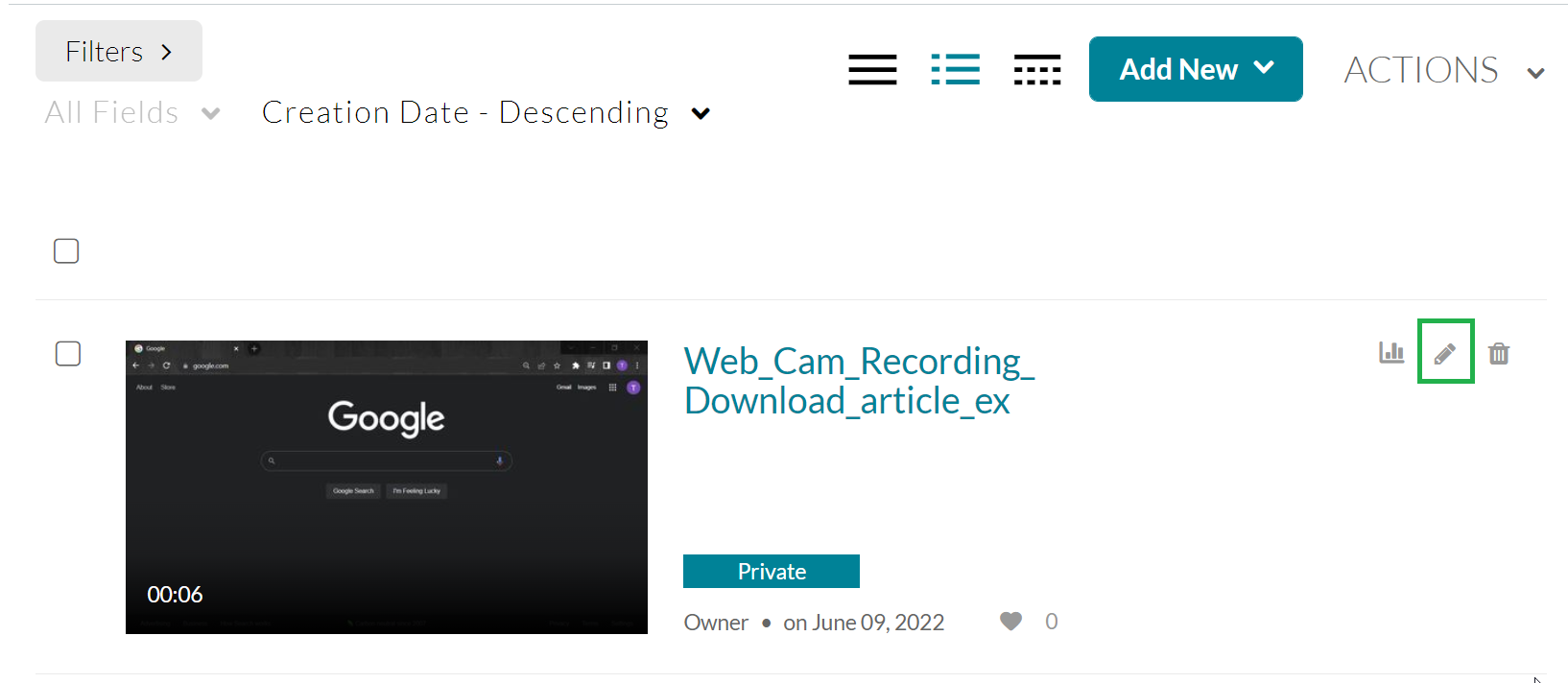 3. Copy the Media Entry ID of the video, then head back to My Media (Kaltura) page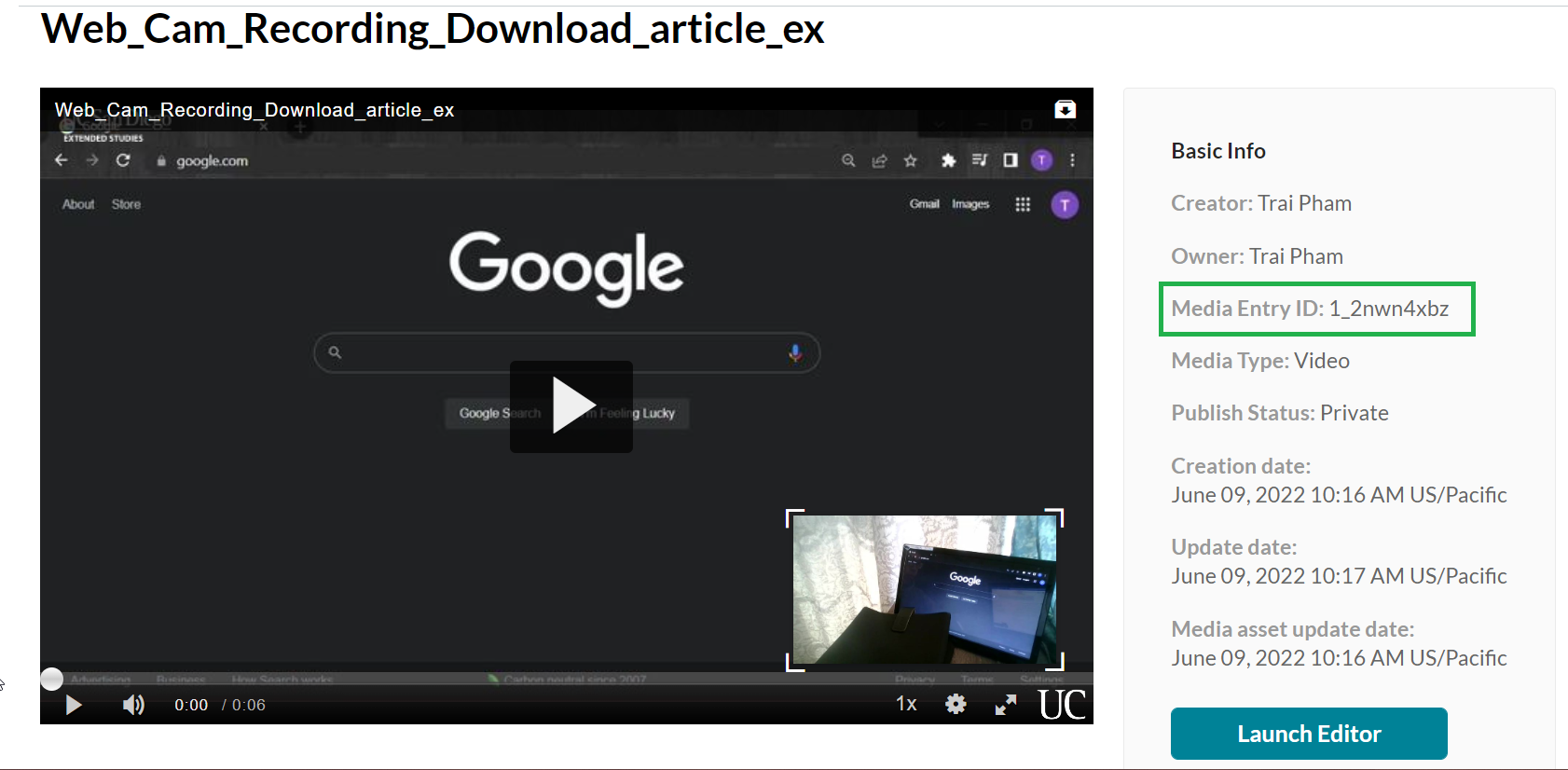 4. Paste the Media Entry ID into the search bar, and you will see two videos where (1) is the Kaltura video (2) only the web cam capturing of the Kaltura video. Click on the edit icon to the video that only has the web cam recording(2)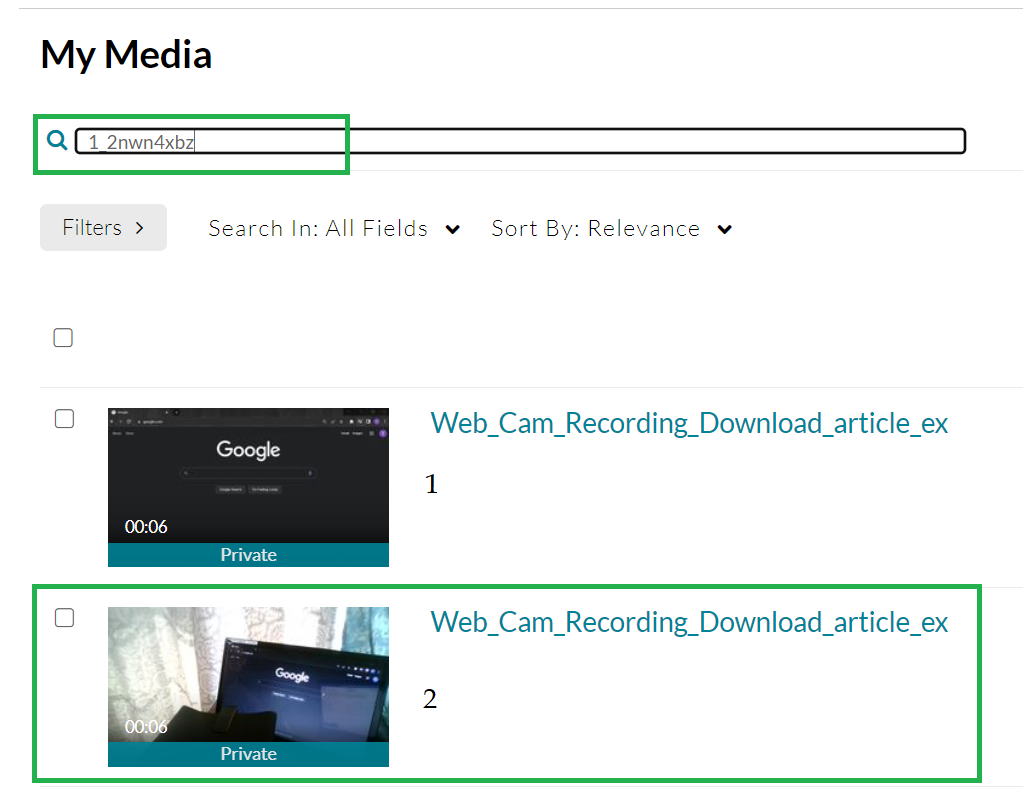 5. Then follow the instructions above starting at step 2 to enable download for video.