You can attach a file or a zip folder anywhere in Canvas where the text box editor appears.
Click on the Document icon which looks like a little piece of paper: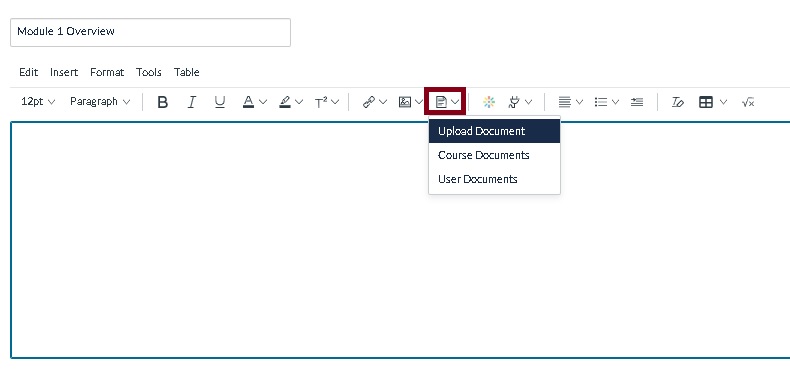 To attach a new file click Upload Document. You can then drag and drop the file from your computer to the Rocket icon to upload or click the Rocket to browse your computer.
To attach a file that is already in your Course Files area click Course Documents. This will bring up your Course Files on the right, locate the file want to attach and click it.
If you would like the file to display within the page rather than just being a link:
Select the file link and click Options


This will open a panel on the right. Make sure Automatically open an in-line preview. (Preview displays only after saving) is selected and click Done.