Updates to preferred first names and personal pro-nouns are done in MyExtension, those changes will flow into Canvas within 24 hours.
Log into https://myextension.ucsd.edu/
Click on the Account tab
You should see a preferred name and personal pronoun line, click the Change button on this line.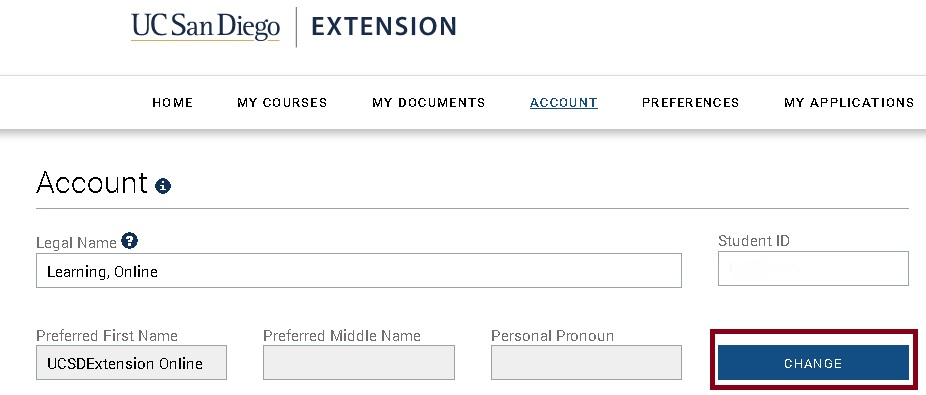 Make updates to your preferred name, personal pronoun or both and click Update Preferred Name button.