Navigate to the assignment or quiz and click Edit.
Scroll down to the section titled Assign. If you have already selected a due date, it should appear in the Due field. The Assign to field has a default value of Everyone.
Make sure to leave the Assign to Everyone rule, you will be adding an additional assign rule. Click the +Add button just below the Assign fields.
Click in the new "Assign to" field that appears, and select the student or students who need additional time.
Set the extended deadline dates for the student. Make sure that if you have set Available from and Until dates in the initial assignment settings that you modify the Until field to allow the student access up until their extended due date.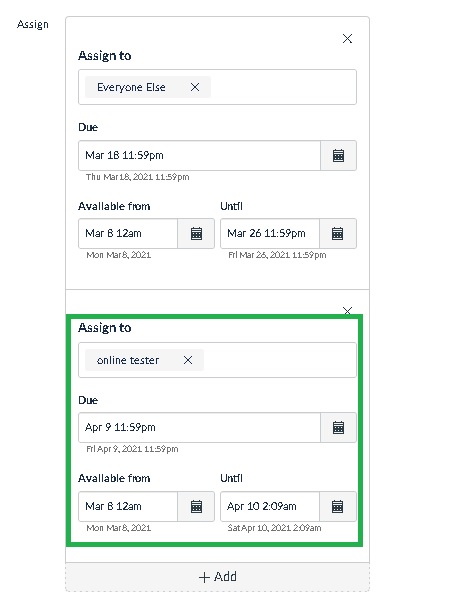 Click Save