You can add math equations and formulas directly into Canvas any where that uses the Rich Content Editor such as pages, assignment, quizzes and discussions.
Navigate to where you would like to enter the equation within your course. On the content editor there are two ways to get to the Math Editor.

Click on the toolbar icon that looks like a square root
Click Insert > drop down to Equation

Note: If you do see the Math Equation icon, you may need to first click the Options icon .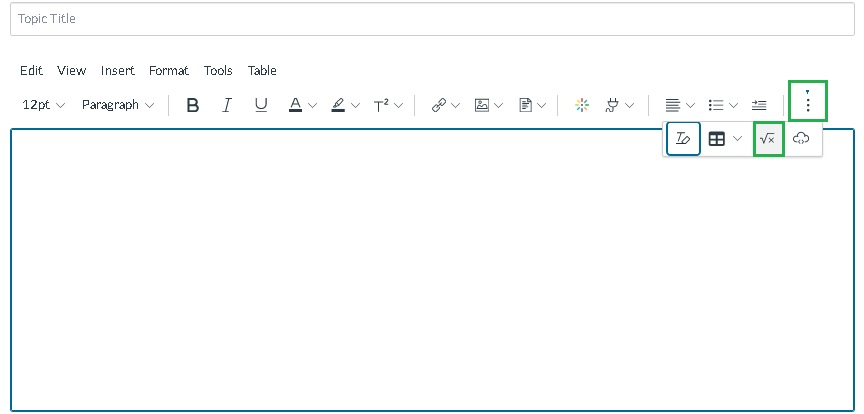 This will launch the Math Editor in a smaller menu.
Note: You can click the Switch View to Advanced link to see more options and type or copy and paste in LaTeX .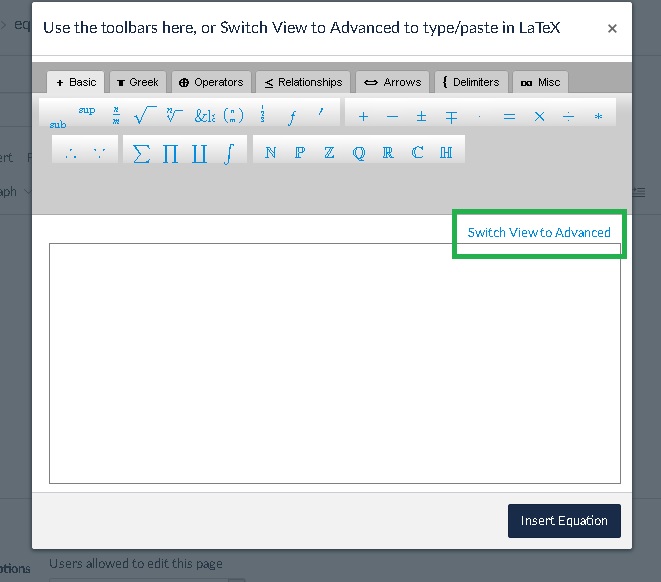 For more details please see the Canvas Guides: