If you would like to allow students to download and save a copy of a Kaltura video you created you will need to select the specific Allow Students to Download Kaltura player when embedding in your Canvas course. If you have already added the videos to your course then you will need to re-embed within your course.
1. If you have already created a page for this content Edit that page. If you do not have a page set up yet, Create a new page.
2. Click the Kaltura icon on the right of the editor box to launch the Kaltura tool.

3. This will launch your Media Gallery which contains any content you have linked to your My Media. Click the Gear icon next to the video you want to post to access the Embed Settings.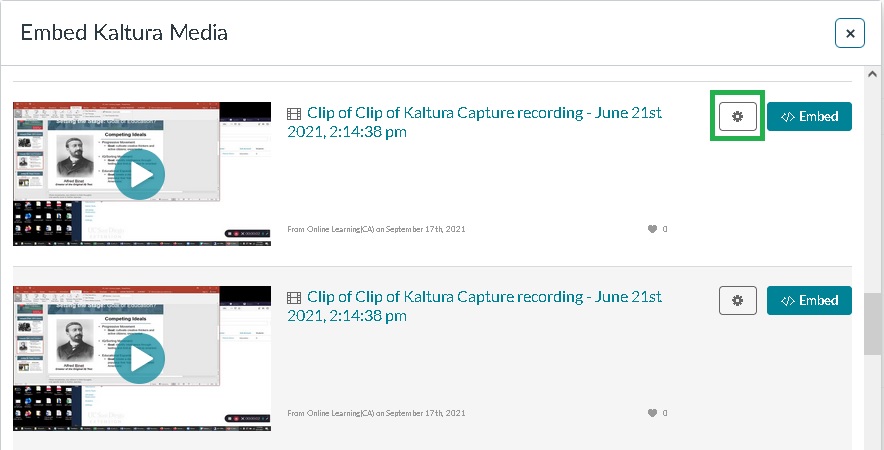 4. In the Choose Player field drop down and select Allow Student to Download. Then click the Embed button on the right.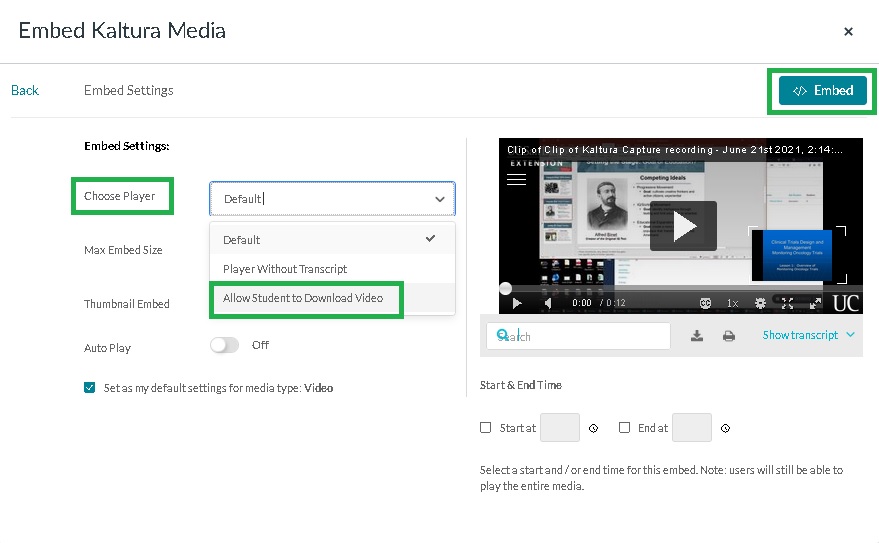 Now you have embedded a version of the video that contains a download option for students. You and students should see the Download Video button located on the top right corner of the video.