Adding events to the Canvas calendar helps organize and schedule any upcoming assignments, to do's, or events. You can receive Notifications from the calendar if these settings are enable. However, there are times where these items are no longer needed, and deleting it will help clean up your calendar.
Calendar events are copied over during the course import process. If you use Zoom through Canvas, each time a course is offered the previously scheduled Zoom meetings need to be removed from the current course calendar to prevent student confusion.

1. Open up your Calendar from Canvas. Click on Calendar from the Navigation bar on the left.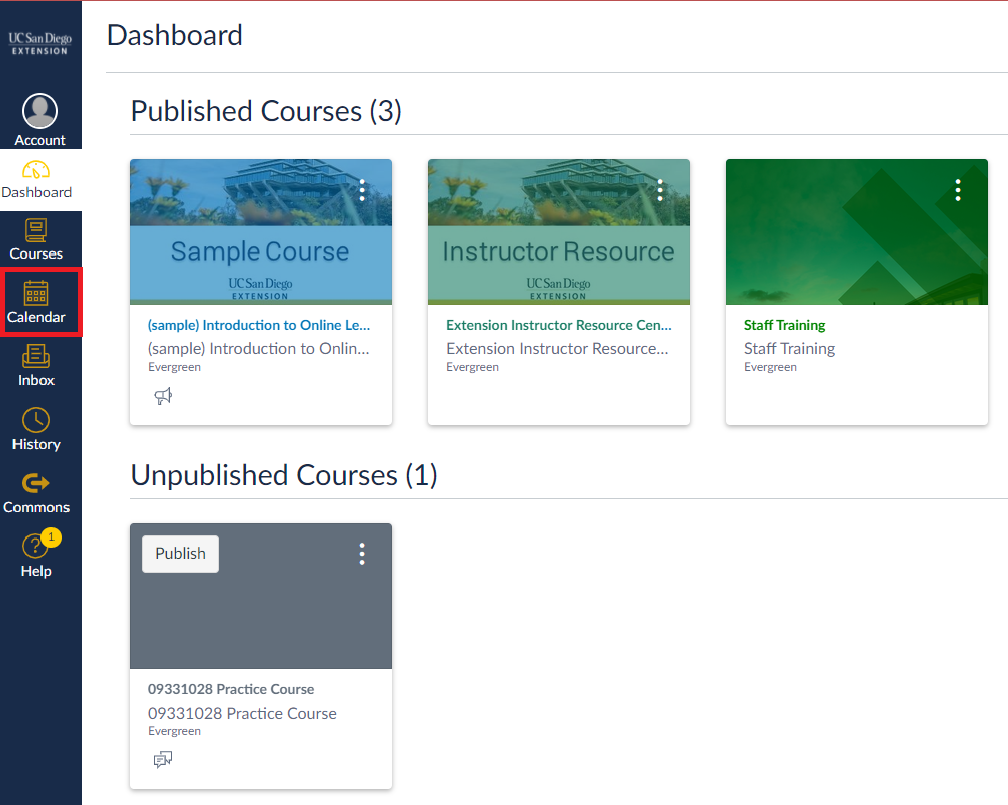 2. On the right, you'll see a label call "Calendars" and under that label are your courses. Click on the colored squares next to the names of the courses to filter out which course events you want to view.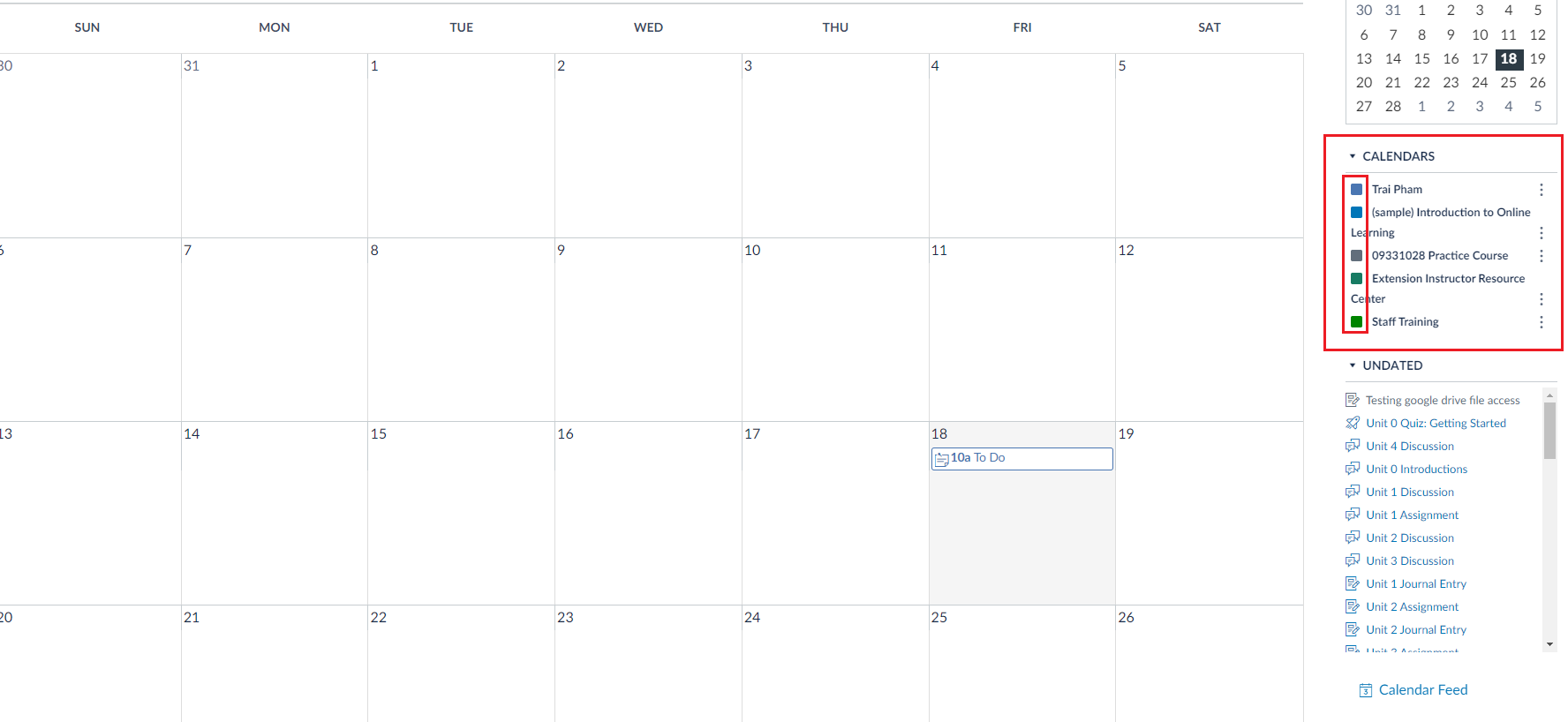 3. Then in the Calendar, click on the event that you want to delete.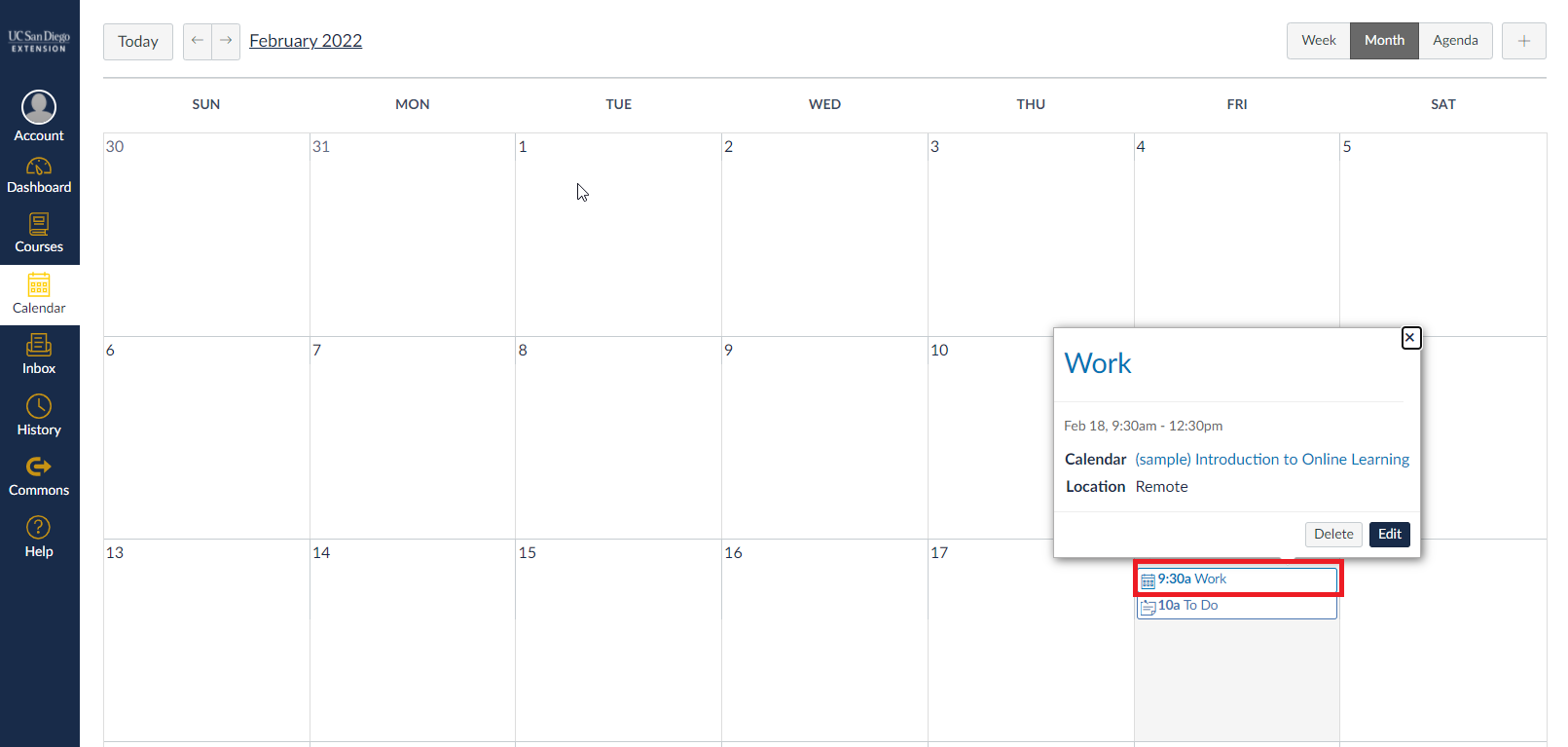 4. A window will pop up and you'll be given two options: Delete or Edit. Click on Delete to delete the event. The event will be deleted from your calendar.