The Course Dashboard limits the amount of courses that are displayed on your homepage. If your course is not appearing on your Dashboard you will want to view your complete course list in order to access.
From the Dashboard Click Courses on the left menu and scroll down to All Courses.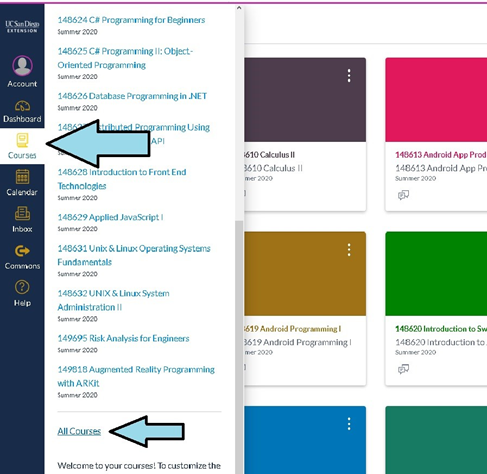 You should now see all your course enrollments.
If you would like a specific course to stay on the Course Dashboard you can click on the Star by the course name.
Additional Help: