Below is a running list of new/updated features and changes that impact our online learning systems. This article focuses on our Canvas and Kaltura systems, but will also highlight other systems used by our online users such as Zoom.
Here is an archived list of historical Feature and System Changes
August 10, 2023
Kaltura Recycle Bin
Kaltura now gives users the ability to utilize a Recycle Bin when deleting media. The Recycle Bin feature allows you to delete entries with an option to restore them later. Not only will the item be restored it to its rightful place, but its original name, tags, details, metadata and functionality will also be restored.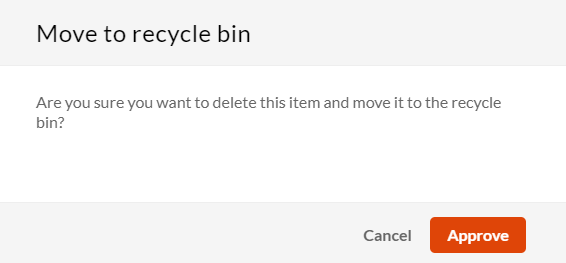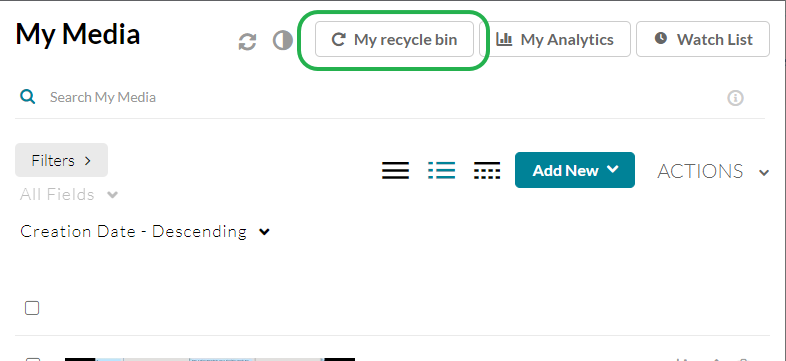 Kaltura My Analytics
Now can easily see the analytics of all the videos you've created in Kaltura with My Analytics. The My Analytics dashboard enables you to discover how your users engage with a specific entry so you can track and optimize your content. The dashboard can be used to explore engagement in different time periods as well as compare different periods. You can also filter based on a variety of parameters.
The data is identical to the information when you view Kaltura Media Analytics.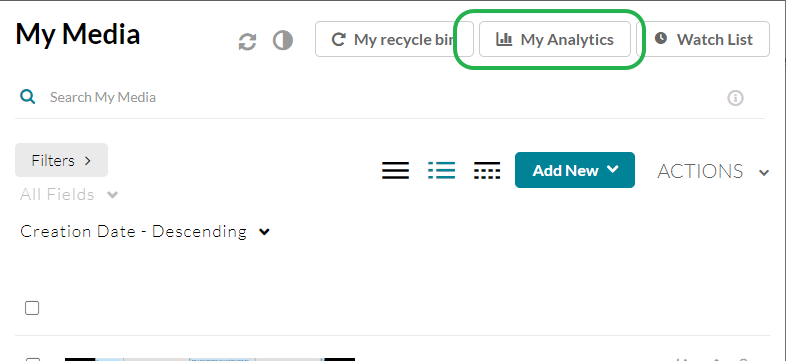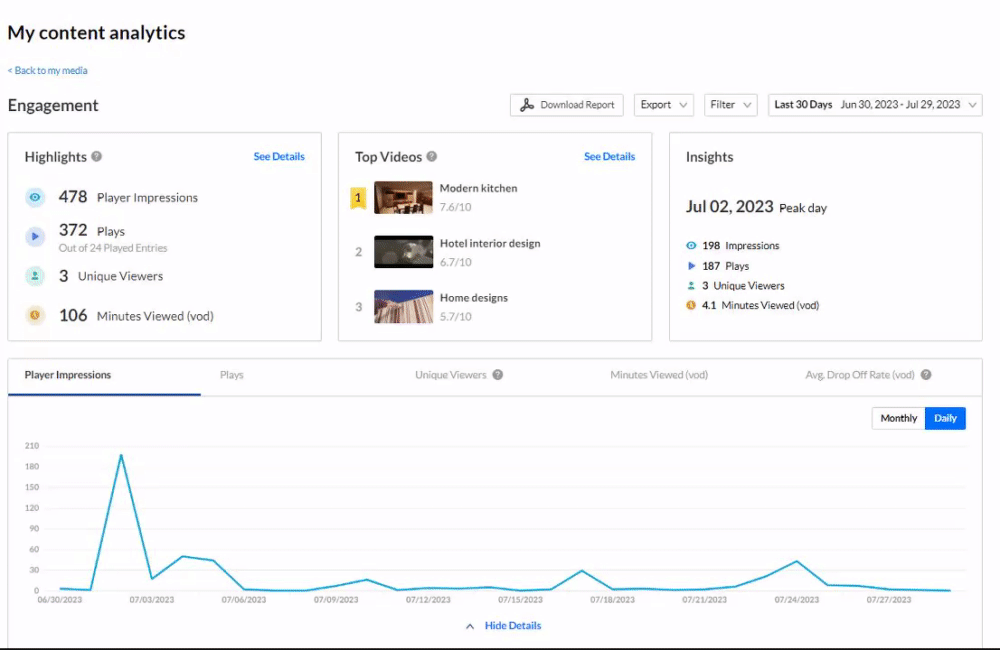 August 01, 2023
Enhanced gradebook filters
Enhanced Gradebook Filters allows you to select and manage filter types used in a gradebook filter and enable or disable a filter. A filter may be used once or saved for future use. View
How to use Enhanced Gradebook FIlters for more information.

June 17, 2023
Bulk publish and unpublish module items
In Modules, instructors can bulk publish all modules or individual modules. Instructors have the option to publish all modules and items, publish all modules only, or unpublish all modules and items. Additionally, the publish icon on individual modules is updated to include a Module status menu. This menu includes the options to publish module and all items, publish module only or unpublish module and all items for individual modules.
View How to Publish a Module for more information.
May 19, 2023
My Media (Kaltura) now available in global navigation
We've added My Media (Kaltura) to the global navigation menu of Canvas to make it easier to access your content. You will need to log in to Canvas first in order to see the icon, otherwise this link will not be available to you.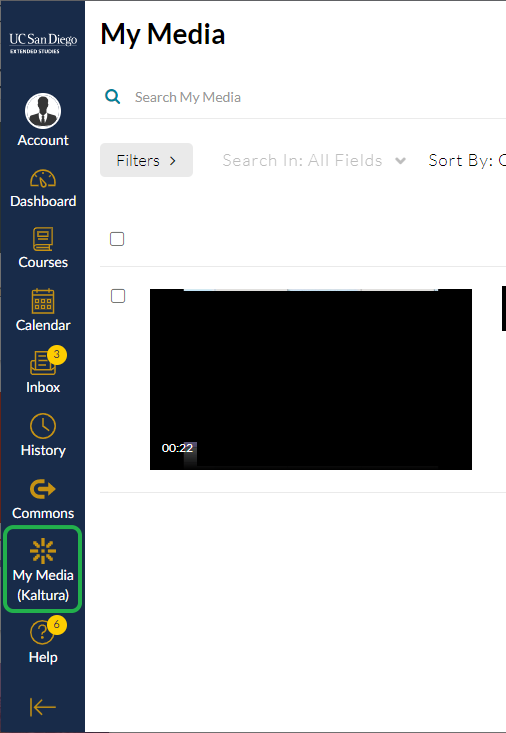 March 24, 2023
Kaltura video embeds improved
The default embed size when you deploy Kaltura media has been resized to better allow viewing of the media and transcript (if applicable).
Before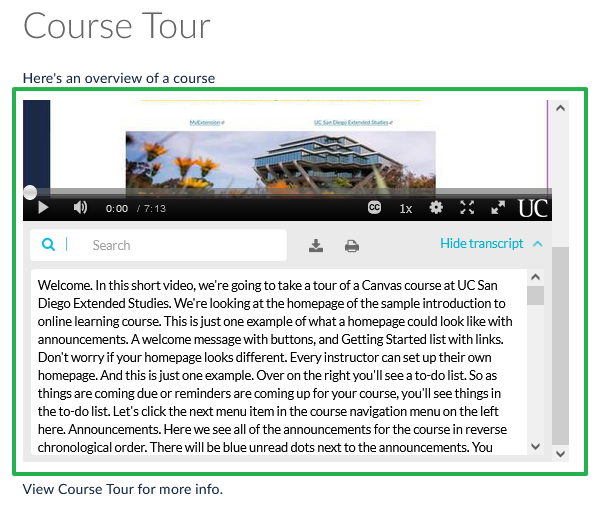 After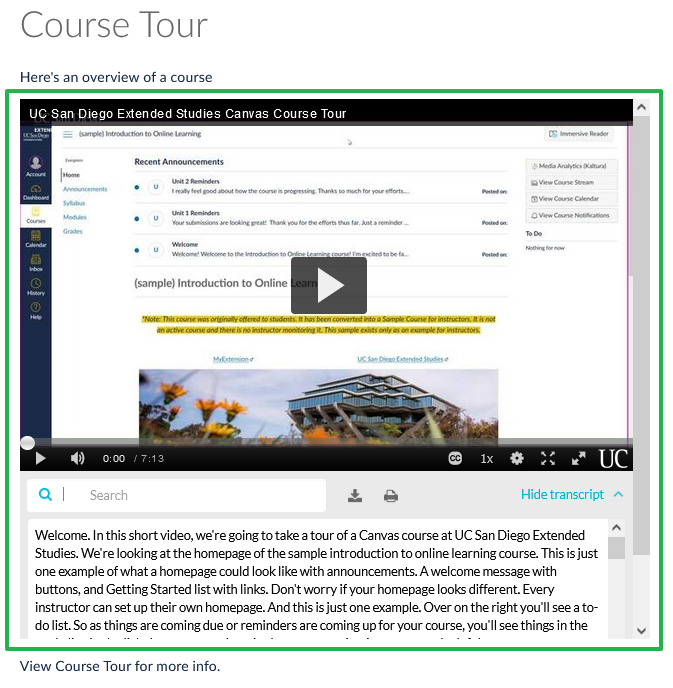 March 18, 2023
Submit Assignment on Behalf of Student
Instructors can submit a file upload assignment on behalf of a student in the Gradebook. The submission includes the timestamp and who submitted the assignment. Additionally, the instructor can submit multiple files at a time for a single student and submit beyond the availability date. This allows instructors to support students in situations that need an alternative means of submission. Also, instructors can include evidence captured in a live setting through file uploads.
Please note, Instructors can only submit to assignments on behalf of students when File Upload is one of the available submission types. Please view Submit assignment on behalf of a student for more information.
January 04, 2023
Student Feedback Visibility Update
In the Grades page, the score column has been updated to display the score and total score in a single column [1]. When a new comment is added to a rubric, an indicator (blue dot) displays on the rubric button [2]. Additionally, when a new comment is added to an assignment an indicator and the number of comments displays on the feedback button [3].
Comment Pop-Out Tray
To view feedback, click the ViewFeedback button to display comments in a pop-out tray.
Word Count Status Bar Modal
To view a detailed word count in the Rich Content Editor from the status bar click the Word Count.
The Word Count modal in the status bar displays the same modal as the Word Count in the Toolbar.
Single Click Toolbar Buttons
In the Rich Content Editor (RCE), the following toolbar buttons have been updated to open the menu with a single click:
Superscript

Links

Images

Record/Upload Media

Documents

Icon Maker Icons

Align
In the Rich Content Editor, the toolbar buttons display the menu with a single click. Previously, these buttons were split to include a quick action feature which has been removed.
Missing Status Keyboard Shortcut
In the Gradebook and SpeedGrader, the missing status of an assignment can be added by entering MI or mi in the assignment cell. Additionally in Gradebook Settings, when the Automatically apply grade for missing submissions setting is enabled, entering MI or mi applies the set grade.
In the Gradebook, entering MI or mi updates the status of an assignment to Missing.
In SpeedGrader, to update an assignment's status to Missing, enter MI or mi and press enter or click in another area of the page.
Printing Individual Assignment Feedback Comments
Individual Assignment Comment Print View
When printing, individual assignment comments display below assignment details. Previously when printing individual assignment comments, the comment tray displayed and hid assignment details.
October 21, 2022
Schedule Page Publication (Instructors)
Instructors can now prepare and schedule pages in advance to automatically publish in a course. When editing a page, select a Publish At date [1] and enter a Time [2], then click Save.

In Modules and Pages, instructors can view when a page is scheduled to publish.